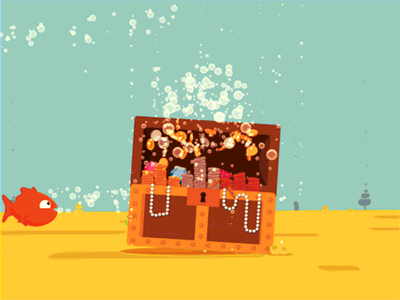 Get ready to set sail for an undersea adventure!
Strap on your goggles and put on your flippers.
Watch out for dangers that lurk in the deep on your grand journey to find treasure galore in this amazing Scuba Diving Treasure Game made by one of our 10 years old students at RealFun for all to see.
It was made during our Year End Holiday Program 2018, a course we structured for teaching kids the basics on how to make some simple and fun games for the holidays.
Give it a try down below and get hunting.
Instructions:
Click on the start button to start the game whenever you are ready.
Move your mouse to move your Scuba diver and avoid the Qwilfish (A Pufferfish type Pokemon) to reach the treasure chest at the end of the game.

Not having enough fun? Check out our other student projects here.